Business Advisory Services
Business Advisory + Virtual CFO
Looking to start a business? Maybe you're ready to take an existing business to the next level? Our Business Advisory and Virtual CFO services include everything from business formation to formal business plans.
We can simplify issues when it all seems too complicated and overwhelming, encourage you to stay focused on your goals and help you to achieve balance in your business where you didn't think it could exist.
Business Planning Services
We assist executives, just like yourself, with issues of strategy development and day-to-day operations.
Our experienced business advisor can assist with the structure and writing of your Business Plan, including competitive strategy, marketing plan, and full financials, plus a detailed action plan for your business.
Prepare Your Business for Sale
If you are relying on your business as a sole source of retirement income, let us help you prepare your business so that you get the best possible sale price.
KPI Monitoring Services
Working closely with key members of your business, we can help to establish the Key Performance Indicators (KPIs) unique to your business, enabling the relevant and most important areas of your business to be accurately monitored on a monthly basis.
We'll work to gather data each month to create consistent monthly scorecards so that we can analyze the performance of your business on numerous levels, making sure that strategies are effectively implemented. 
Performance Management Services
Let us assist you in putting proper performance management systems in place that allow you to maximize the productivity of your staff through motivation and encouragement.
Improving Business Processes
Our business advisor can assist you to improve the business processes so you are working on the business, not in the business.
Software Training
Let us show you how to implement and get the most out of your software applications!
Is Business Advisory Right For My Business?
For business owners who want to increase cash flow and business value. No business owner wants to work forever. It is our goal to help business owners create wealth that supports retirement while living life on their terms. Contact us if you are ready to take your business to the next level.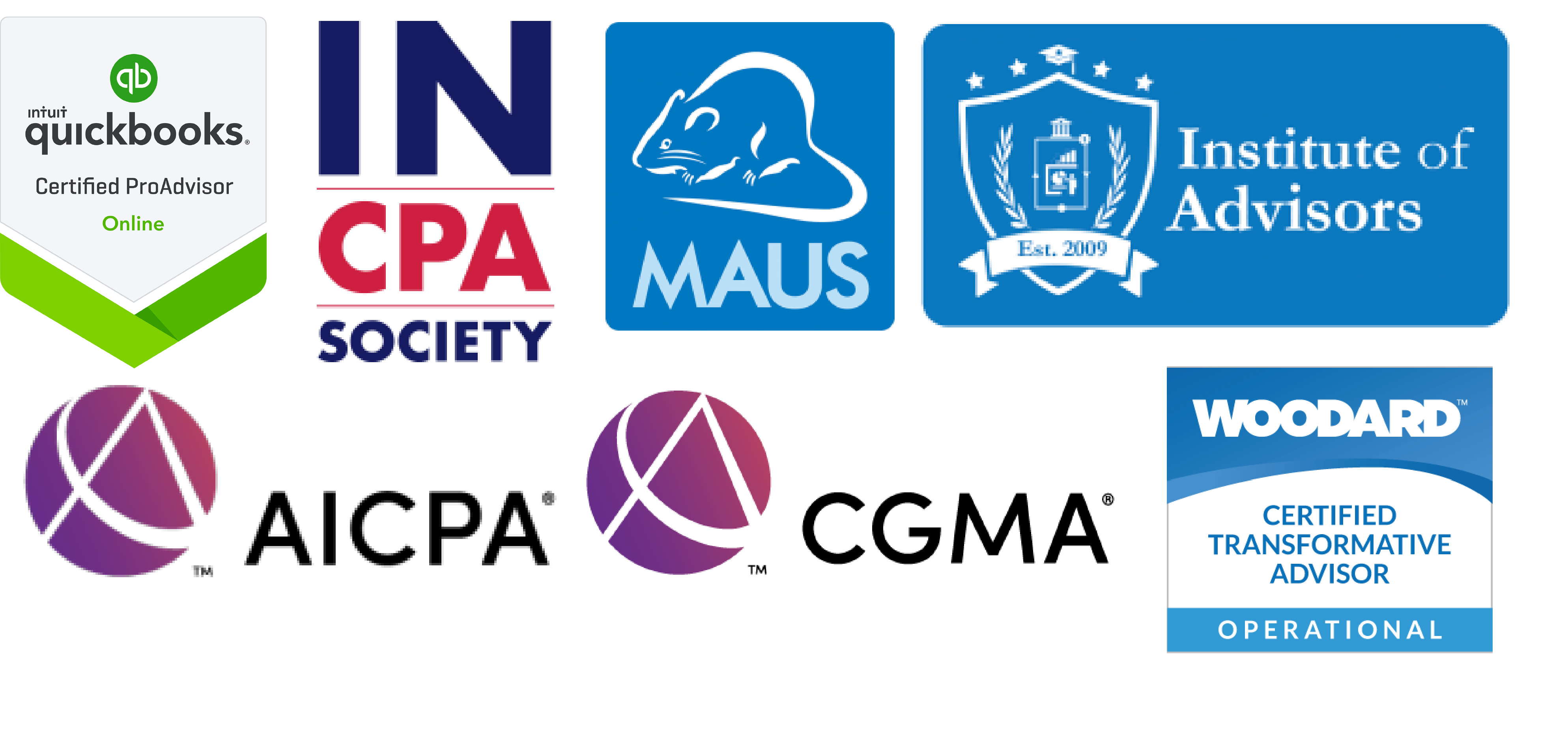 Want to give your business a boost?
If you are just looking to improve your business, let our experienced business advisor help you to:
Increase the value of your business
Prepare your business for sale
Identify strategic direction
Increase your sales/profitability
Improve employee productivity
Are you a slave to your business?
If you've found your original ideas and motivations for going into business have vanished, we can help you to work on your business to make it a working investment, instead of a job.
Do you have a plan to sell the business?
We are trained in step-by-step action plans to help you build your business and maximize the eventual sale price that you will receive.
Email
contactus@wstevenscpa.com
Address
52 S 9th Street, Suite 3
Noblesville, IN 46060
Hours
Monday: 9am - 5pm
Tuesday: 9am - 5pm
Wednesday: 9am - 5pm
Thursday: 9am - 5pm
Friday: 9am - 5pm
Saturday: 10am - 4pm